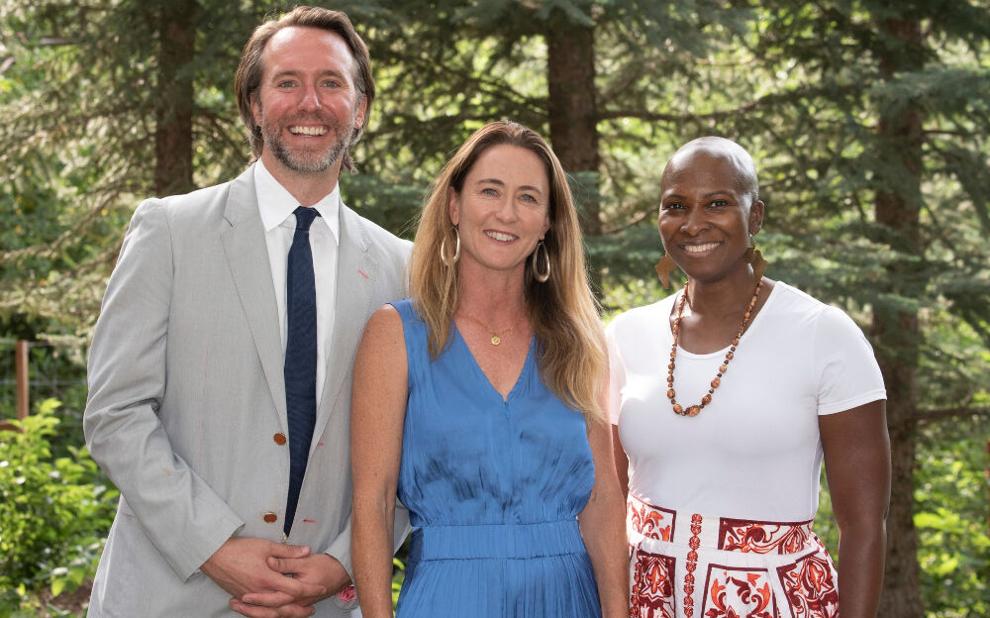 Boulders Local Theater Company, which started in 2011 but really took off during the pandemic shutdown, has announced an unusual leadership change from a single artistic director to a triumvirate.
As part of the plan, Nick Chase and Betty Hart will join founder Pesha Rudnick as Co-Artistic Directors. Shared leadership models are not all that uncommon in Colorado's performing arts, particularly at the handicapped-friendly Phamaly Theater Company. But Local begins with a unique plan tailored to its mission to discover, develop and produce new American plays.
Hart, already president of the Colorado Theater Guild (a local theater advocacy group), will become the 17th theater director in Colorado to be named artistic director since October 2017 (the fall of Harvey Weinstein). Hart will be responsible for new game development and community engagement.
Chase, promoted from Associate Artistic Director, will focus on production and education. Rudnick, whose recent move out of state kickstarted the reorganization, will oversee expansion programming.
"All too often, leaders burn out just because we're asked to do anything," Rudnick said. "Our hope is that this model will allow Local to provide artists and audiences with a dynamic experience when they participate with us, while also allowing us as leaders to grow artistically."
Rudnick started Local with a bang in 2011 when she brought acclaimed actor John Lithgow (her uncle!) to Boulder's Chautauqua Auditorium to perform his one-man stage memoir, Stories by Heart. During the pandemic, as other companies pulled out, their not-so-small group expanded their mission to include classes, collaborations, and dialogue about where we are now as the larger American community. In addition to turning the company's annual Local Lab New Play festival into an ongoing year-round series, Rudnick also helped develop 15 new plays. Local employed more union artists in Colorado than any other last year, including the Denver Center, according to the Actors Equity Association. We're talking 231 actors, screenwriters, technicians, playwrights, stage managers, directors and more.
In 2022, Local will again present fully staged plays, including GerRee Hinshaw's one-woman look at Linda Ronstadt entitled "Raised on Ronstadt"; and The Lady M Project, which looks at the guilt of Shakespeare's most iconic female villain through the lens of Hadley Kamminga-Peck, Anne Penner and Mare Trevathan.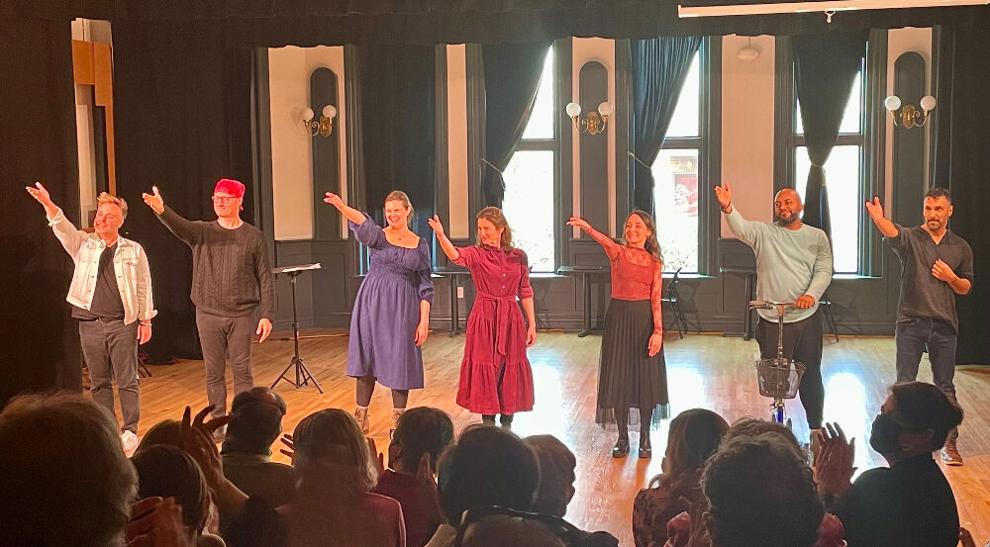 Kent Thompson back in Colorado
Kent Thompson, DCPA Theater Company's Producing Artistic Director from 2006-16, will help launch Curious Theater Company's 25th season (and first under new Artistic Director Jada Suzanne Dixon) by directing the play Heroes of the Fourth Turning, about four Wyoming youngsters, stages conservatives gathering for an ideological backyard afterparty. It runs from September 10th to October 10th. 15 at 1080 Acoma St.
Thompson has been making a strong comeback in the local theater community of late. In April he conducted a group of CU drama and dance students in a production of They Promised Her the Moon, the true story of subdued aviator Jerrie Cobb, at Boulder's Macky Auditorium. And just last week, Thompson directed a benefit performance of Bill Martin's play "El Jefe" at the 24th Annual Colorado New Play Festival in Steamboat Springs.
Aisha Jackson's moment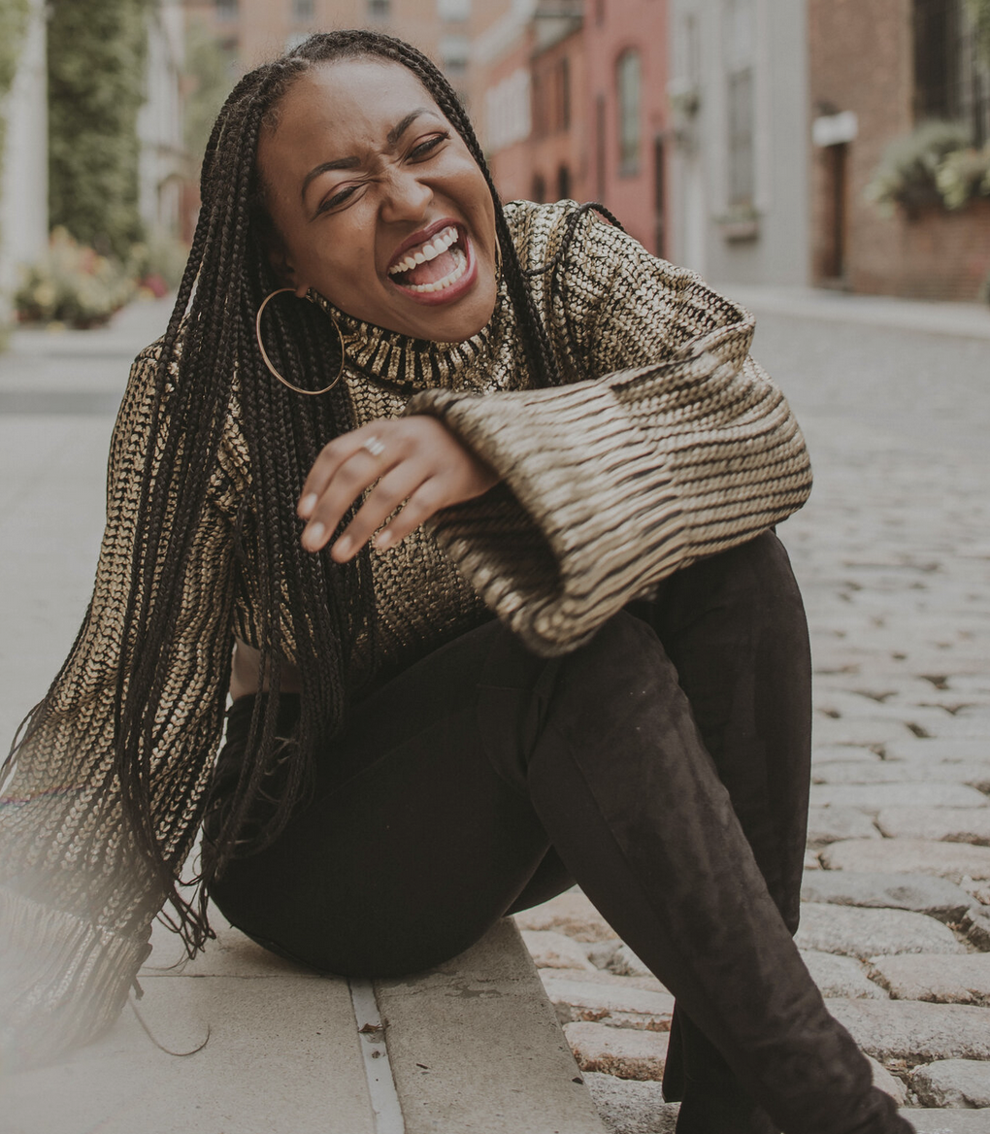 If the world is an oyster, then her name is Aisha Jackson. The University of Northern Colorado at Greeley graduate has been cast to star in Mario Van Peeble's new film The Price for Freedom, which tells the true story of NAACP organizer Harry T. Moore and his wife Harriette, who were murdered when a bomb went under exploded on their bedroom floor as they slept on Christmas night 1951…
Last Thursday, Jackson left her role as a substitute in the hit Broadway musical "Paradise Square" to play the lead lady Nelly O'Brien and fill in for newly crowned Tony Award winner Joaquina Kalukango. "I'm proud of myself for overcoming the worries and doubts that keep me from pursuing my purpose," said Jackson, who was also the first black actor to play the role of Anna in Broadway's Frozen .
And on August 8, Jackson will join Tony nominee Shoshana Bean and others at a Broadway Sings Whitney Houston concert with a 14-piece orchestra at Sony Hall the day before Houston's 59th birthday.
Meager…
The Colorado Theater Guild announced the nominees for their 16th Annual Henry Awards. You can read all about her and check out the full list of nominees here. Winners will be announced July 25 at the Arvada Center… The Colorado Book Awards will be announced Saturday night (June 25)… The Denver Fringe Festival will last through Sunday (June 26) at 10 venues at Five Points and RiNo Art districts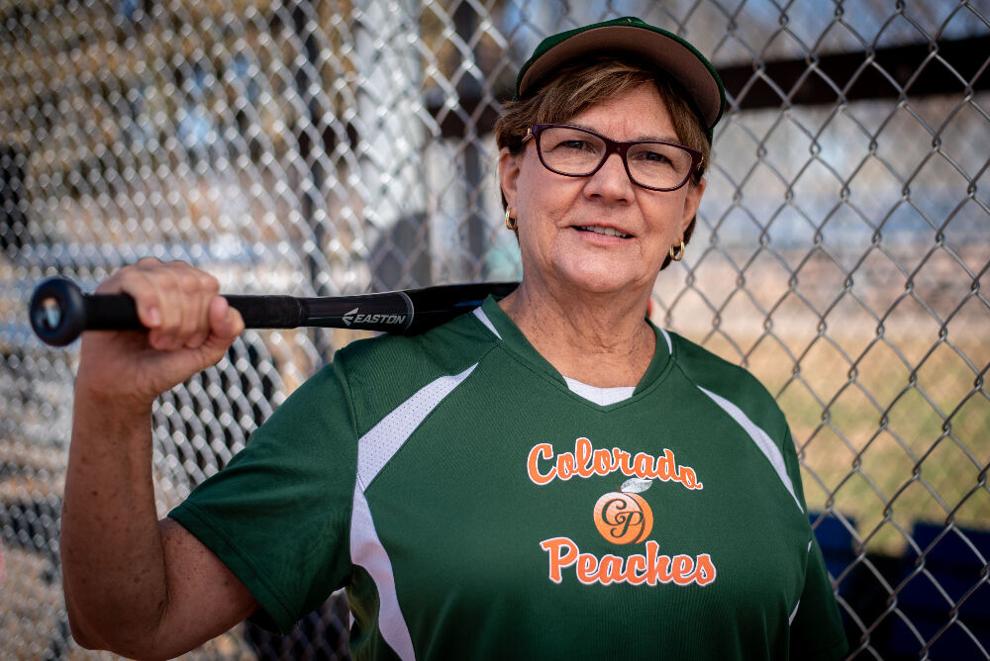 Heidi Wagner's "The Passions Project," a photo exhibit that showcases active older adults doing what they love and living life to the fullest, opens Friday (2121 E. Asbury Ave.) at the University of Denver's Davis Gallery (2121 E. Asbury Ave.) will be on view 24) through August 14. It is part of a national project that aims to stimulate discussion about ageism…
A National Historic Landmark that has hosted music and lectures in Boulder for 100 years, the Colorado Chautauqua is made up of 120 mostly timber-framed buildings that have become increasingly vulnerable to wildfires. Good news: It has received a $37,350 grant from History Colorado to fund the second phase of its wildfire-fighting plan…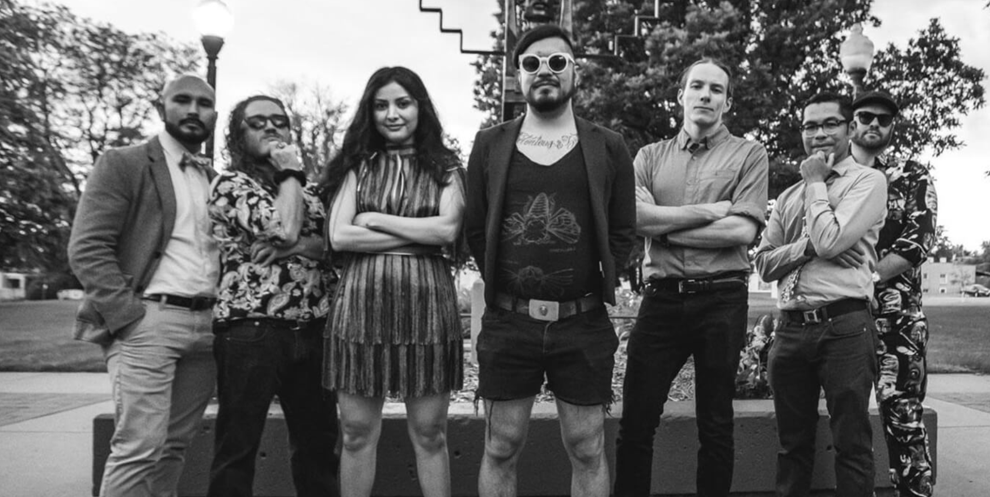 The Clyfford Still Museum is hosting its first free family-friendly lawn concert of the summer with Denver social justice band Pink Hawks from 5:30-7:30 p.m. Friday (June 24) at 1250 Bannock Street. During the concert, attendees can also explore the Clyfford Still, Art, and the Young Mind exhibition, co-curated by young children…
Popular Denver comedian Josh Blue, who placed third on NBC's "America's Got Talent" and continues to deconstruct stereotypes about people with disabilities, is kicking off his "As NOT Seen on TV Tour" on June 1 at Comedy Works South. Tickets $28.
And finally…
L. Darby Smith, a former vice chairman of the Denver Center for the Performing Arts, died June 14 in Arlington, Virginia. He was 95 years old. Smith and his wife, Lorraine, co-led the DCPA's Saturday Night Alive fundraiser for education and were charter members of the Asian Performing Arts of Colorado. They also supported the Denver Art Museum; Arapahoe House; American Diabetes Foundation; Arthritis Foundation, Boy and Girls Scouts of America and others.