It started with a walk around the neighborhood.
As for many people in the summer of 2020, the walk outside was badly needed for Mikayla Taylor, a college student studying theater who was back home in Colorado Springs in the early days of the coronavirus pandemic.
Just off a trail by a lake, Taylor saw something new for her. Rows of stone steps on the slope forming a natural looking site seem to have appeared there. An idea occurred to her: What if she held shows outdoors, which seemed appropriate for social distancing?
She called a friend she met in a high school production of A Little Mermaid. Audrey McGee also felt the pain of everything being shut down. The couple quickly got to work. Within a few months they wrote an original play, found a cast of 16 young actors and put on eight performances. It was something special for everyone involved, on stage and in the audience.
"It was something to do, something to create," said McGee, 20. "Having that outlet gave me a sense of community and empowerment that I had previously felt bereft of. The cast felt that too."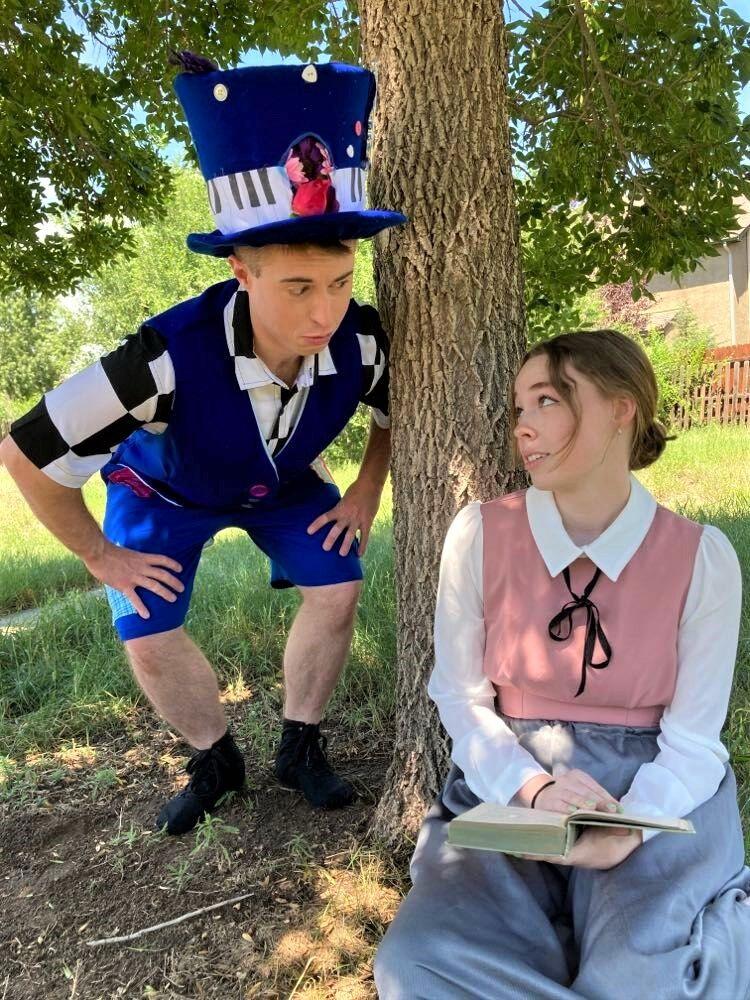 She and Taylor, 21, decided to do more of these shows. They formed the Colorado Springs Young People Theater Troupe, which, according to their website, "is committed to bringing theater to the southern Colorado area amid the crazy world we live in." It has brought the students valuable directing, dramaturgy and leadership experience.
"It's been a blessing to those around us," McGee said. "It continues to help us with our education and advance our careers."
The troupe returns for its third season with an original musical inspired by "Alice in Wonderland" and a song by Taylor Swift, "Wonderland."
The result is Someday in Wonderland: A Musical of Madness, an adventurous love story set in WWII London. It includes 10 original songs by up-and-coming composers from the Colorado Springs Conservatory.
"We try to work with classics in literature because we love to bring old classics to light in a new era with a new filter," McGee said. "It's exciting to be able to create a whole new world and see it come to fruition."
They also love bringing their creations to the community with free shows based solely on donations. In the past, some spectators have reserved seats. Others show up by surprise to see a performance and stay, almost like they've fallen down a rabbit hole. McGee expects a similar experience for the upcoming round of Someday in Wonderland.
"This show is a chance for people to stop and breathe," she said. "It's for people who are looking for a sense of that childhood wonder again."