Active Through Football is a Football Foundation funded project by Sport England run by the Wolves Foundation to encourage more football based activities in specific communities.
A new Adult Disability Hub has now opened with a weekly hour-long session at the Foundation's Aldersley Arena, a fun and informal way for people to become more active through football-based activities.
"Active Through Football is essentially a phased program that has evolved over the past few months and we are adding more strands where we see a need," said Liam Turner, Active Through Football Project Manager.
"There are already various activities such as Walking Football, Head 4 Health's Football, One Pack 30+ Football and the Women's Power Hour that are part of Active Through Football. The Disability Hub is another really valuable addition.
"We regularly receive inquiries from people interested in participating in disability football and are delighted that we now have a session to encourage them to attend.
"In line with the overall goals of Active through Football is about getting people active through playing football, but in an environment that is right for them and where they can have fun and feel good.
"Our goal is to fill gaps in different areas of the community or gaps in coverage and to support people who want to get fit and may not know where to go or don't have the funds.
"They can come to the meetings and be physically active by playing football and having fun.
"At the same time, we hope to support them with their needs, improve mental and physical health, socialize with others, meet new people and work on key skills."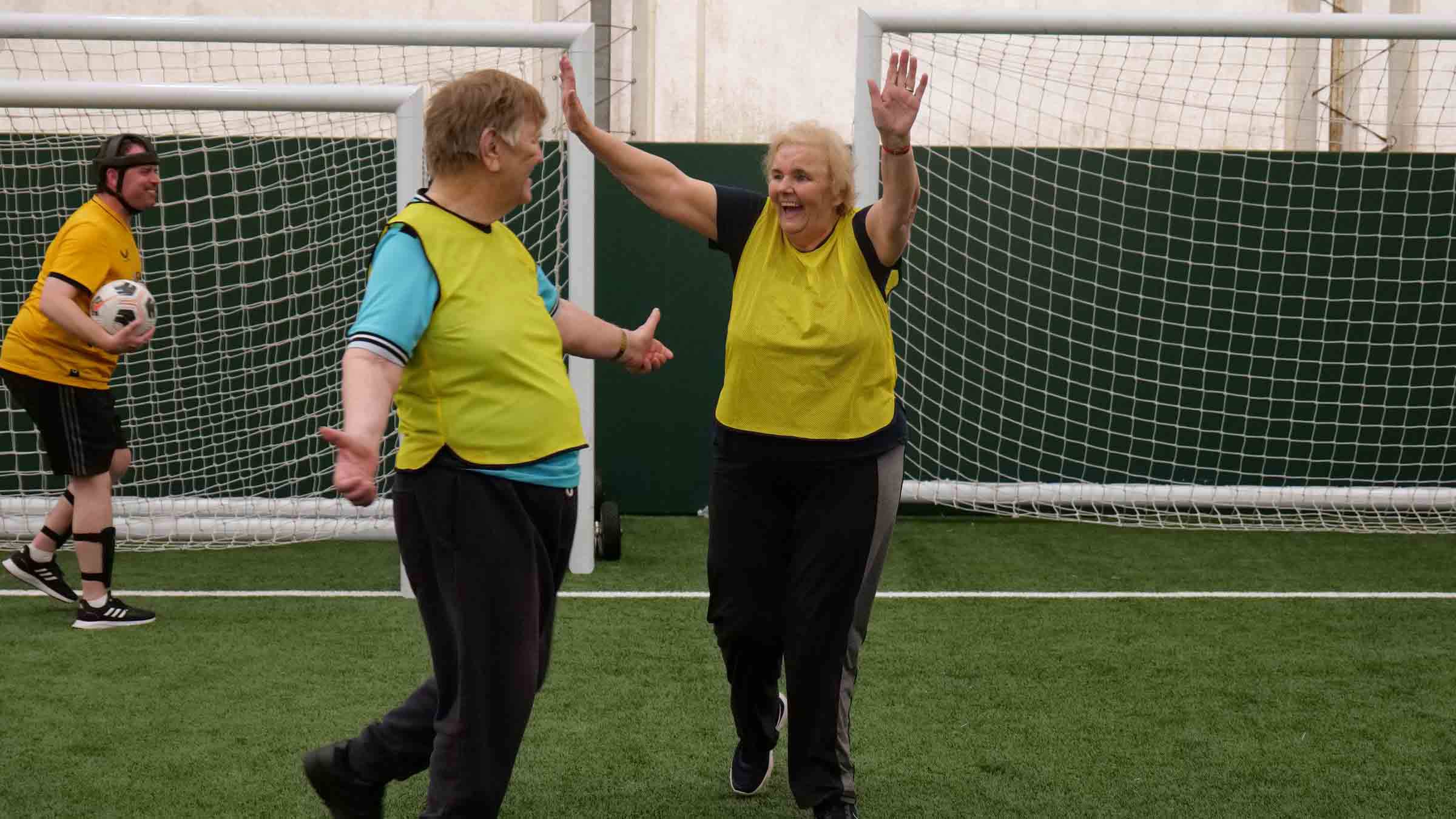 Gavin Jones, inclusion leader at the Wolves Foundation and also coach of the adult disability team, and Mark Bromley, coach of the under-16s and adult player, will be involved in running the sessions.
"Our disability teams have proven extremely popular and are working at full capacity, but we also get a lot of requests from people who just want to get more active and enjoy football and exercise without wanting to compete," says Gavin.
"There aren't a lot of opportunities to do that in the city at the moment so our new sessions as part of Active through Football will be really beneficial.
"It is an opportunity for people to participate in recreational sessions for the disabled in a fun, safe and inclusive environment.
"Everyone is welcome to come along and get some physical activity and play football with like-minded people."
Adult Disability Sessions are held at Aldersley Arena every Tuesday from 2pm to 3pm. For more information email [email protected] or [email protected]
!function (f, b, e, v, n, t, s) { if (f.fbq) return; n = f.fbq = function () { n.callMethod ? n.callMethod.apply(n, arguments) : n.queue.push(arguments) }; if (!f._fbq) f._fbq = n; n.push = n;
n.loaded = !0; n.version = '2.0'; n.queue = []; t = b.createElement(e); t.async = !0; t.src = v; s = b.getElementsByTagName(e)[0]; s.parentNode.insertBefore(t, s) }(window, document, 'script', 'https://connect.facebook.net/en_US/fbevents.js');
fbq('init', '831400407805657'); fbq('track', 'PageView');