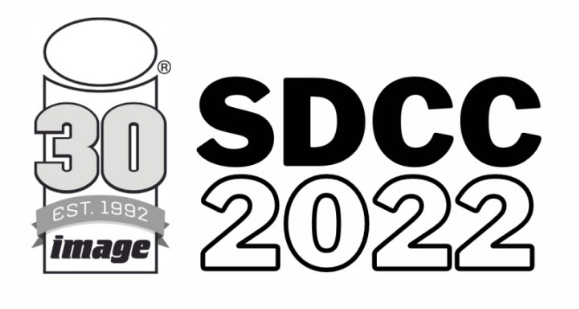 If there's one big fish in the small pond of independent comics, it's Image. Out of paper girl to Make a power bombout Sweet peppers to Spawnwhatever you like, Image has a book for you.
Image booth #1915 will be a hub of activity during San Diego Comic-Con with almost non-stop autograph sessions.
Signatures marked [TICKETED] a bracelet is required. Wristbands will be issued at the booth as soon as the exhibition hall opens, on a first-come, first-served basis. Tickets are only available for attendee, retailer and professional badge types unless otherwise noted, no exhibitors.
There is a limit of 3 items per person for signed signatures unless otherwise noted. All items presented for signature will be reviewed and rejected by staff. No CGC, CBCS or other testimonies/evaluations.
Thursday 21st July
11am – 12pm – Tweird McFarlane (Spawn) [TICKETED] No sketches; No photos
12:00 – 13:00 – Daniel WarrenJohnson (Make a power bomb)
12:00 – 13:00 – Scott Snyder (Nocterra, undiscovered country)
13:00 – 14:00 – Johnathan Hickman & Mike Huddleston (decency)
13:00 – 14:00 – Nick Dragotta (Ghost Cage, east of west)
14:00 – 15:00 – Scottie Young (Twig, The Me You Love in the Dark, Midwest)
15:00 – 16:00 – Mirka Andolfo (Sweet peppers)
15:00 – 16:00 – Joe Benitez (Lady mechanics)
16:00 – 17:00 – Brian K Vaughan, Cliff Chiang, Matt Wilson, Jared Fletcher (paper girl) [TICKETED]
Friday 22 July
11:00 – 12:00 – Todd McFarlane (Spawn) [TICKETED] No sketches; No photos]
12:00 – 13:00 – Hayden Sherman (Above snakes)
13:00 – 14:00 – Tony Fleecs and Trish Forstner (Stray dogs)
14:00 – 15:00 – Scottie Young (Twig, The Me You Love in the Dark, Midwest)
14:00 – 15:00 – Pornsak Pichetshote (The good Asian)
15:00 – 16:00 – Wyatt Kennedy (bolero)
16:00 – 17:00 – Rodney Barnes (Killadelphia)
16:00 – 17:00 – Nick Dragotta (Ghost Cage, east of west)
17:00 – 18:00 – Joe Benitez (Lady mechanics)
Saturday 23rd July
10:00 – 11:00 – Mirka Andolfo (Sweet peppers)
11:00 – 12:00 – Todd McFarlane (Spawn) [TICKETED] No sketches; No photos
12:00 – 13:00 – Hayden Sherman (Above snakes)
12:00-13:00 – massive verse team signing
13:00 – 14:00 – Michael Walsh & Tony Marie Griffin (silver coin)
13:00 – 14:00 – David F Walker, Chuck Brown and Sanford Greene (bitter root)
14:00 – 15:00 – Scottie Young (Twig, The Me You Love in the Dark, Midwest)
14:00 – 15:00 – Tony Fleecs and Trish Forstner (Stray dogs)
15:00 – 16:00 – Dustin Nguyen (Little monsters)
15:00 – 16:00 – Brian Posehn (The Secret History of the War on Weed)
16:00 – 17:00 – Tine Horn (SFSX)
16:00 – 17:00 – Brian K Vaughan, Cliff Chiang, Matt Wilson, Jared Fletcher (paper girl) [TICKETED]
17:00 – 18:00 – Nick Dragotta (Ghost Cage, east of west)
17:00 – 18:00 – Sina Grace (Rock star & soft boy)
Sunday 24th July
11:00 – 12:00 – Todd McFarlane (Spawn) [TICKETED] No sketches; No photos]
12:00 – 13:00 – Mirka Andolfo (sweet peppers)