The portrayal in the film is important. For a long time, people of color, people from different religious backgrounds, and members of the LGBTQ community had to take what they could get.
For decades, the best scenario for a gay character was to be the protagonist's cheeky best friend. At their worst, gay characters have been the butt of a joke or reviled for challenging traditional gender roles. Male characters not wanting to be seen as gay were a popular "joke" in the 1980s and 1990s. Transgender characters had it even worse, as they were often slandered or portrayed as trying to trick men.
There have always been exceptions to films that got it right, but as a cisgender straight man, I'm not an authority on this.
With that in mind, I reached out to the Board of Directors of White Mountains Pride, members of GALECA: The Society of LGBTQ Entertainment Critics (of which I am a member), and friends in the queer community.
I asked: what was the first film that helped you to understand yourself better, to feel less alone or to feel seen as a queer person?
Christopher Bellis, North Conway, 58, President of the White Mountains Pride Board
"Longtime Companion", 1989; Philadelphia, 1992; Brokeback Mountain, 2005; "The Birdcage," 1996; "On and Off", 1997; "Priscilla, Queen of the Desert," 1994; To Wong Fu, thanks for everything, Julie Newmar", 1995.
"Longtime Companion" (which chronicled the emergence and devastation of the AIDS epidemic in the lives of several gay men in the 1980s) was the most influential. For me it was about seeing myself or others in the mainstream movies.
Greg Vander Veer, 41, North Conway, Vice President of the White Mountains Pride Board
"CRAZY" (2005, a young Franco-Canadian, one of five boys in a conservative family in the 1960s and 1970s, struggles to reconcile his nascent identity with his father's values). I think that was the first coming out movie I saw and it really helped me understand what I was going through. I watched it over and over again. Beyond that, it's just a really wonderful, emotional and funny film.
Mark Sickler, 53, Berlin, Artistic Director of M&D Playhouse and Board member of White Mountains Pride
The film that really won me over was Beautiful Thing, a 1996 English film (about Neighbors brought together through shared experiences of bullying and abuse who realize what they feel for each other is more than friendship). I was well into my 20s when the film was released, but I remember sitting in the cinema when the credits rolled. I was in a multiplex watching a film about queer people. It was liberating.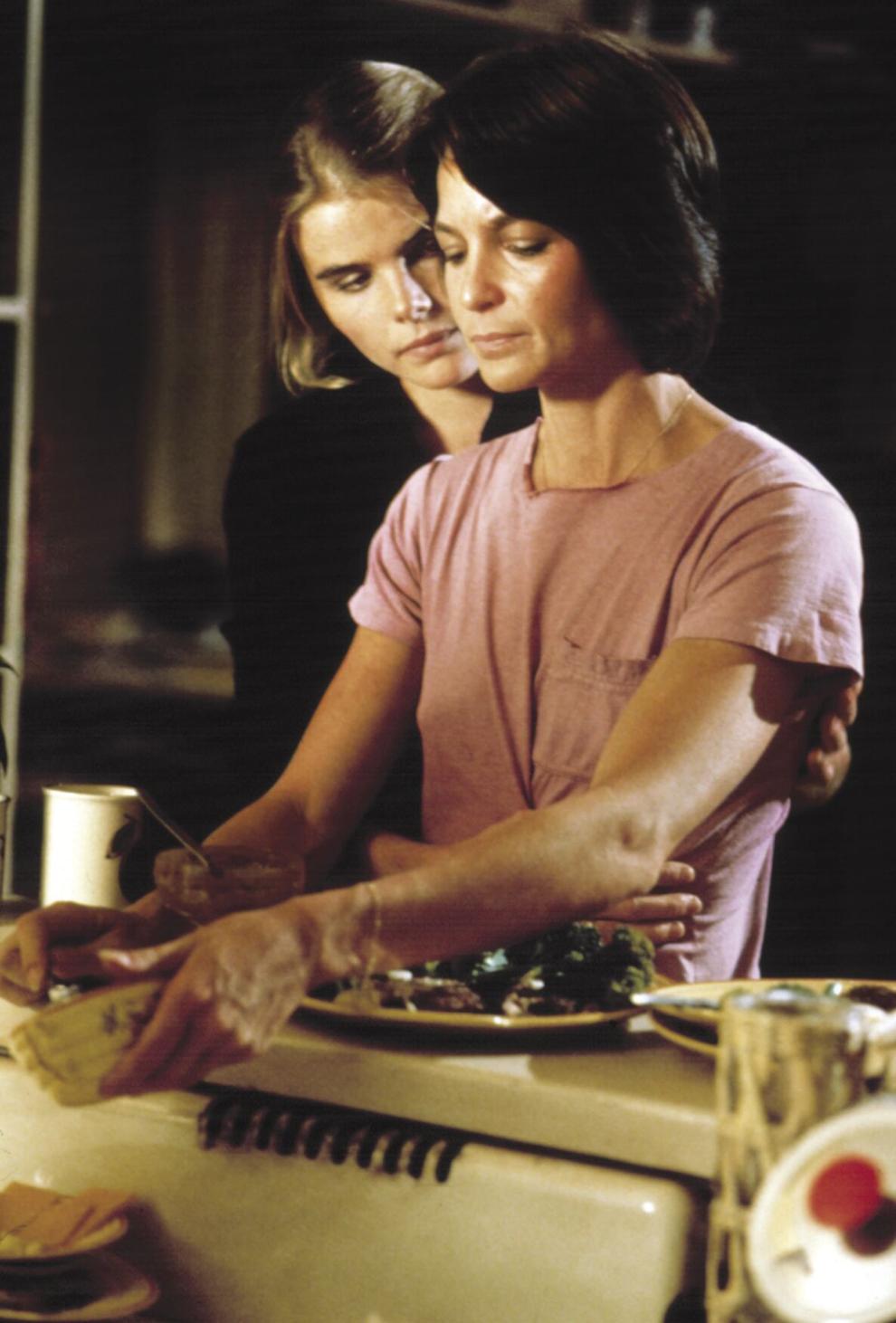 Stacy Sand, 67, North Conway, Realtor
While I don't like the ending to "Personal Best" (1982, the intertwined lives and loves of three high-level athletes competing for the national team), it was the first "lesbian/bisexual" film I've seen in cinemas. I was grateful to see someone who happened to fall in love with a woman and act on their same-sex feelings.
Ken Martin, 58, Hawaii (formerly North Conway), co-founder of M&D Playhouse
"Philadelphia" (1993, when a man with HIV is fired from his law firm because of his condition, he hires a homophobic petty contender as sole willing counsel for a wrongful dismissal lawsuit.) The story of a person struggling with a life-threatening condition Illness and the impact a dying man had on his community, his peers and the world.
Doug Shapiro, 52 (on June 30), New York City, Actor at the Barnstormers Theater in Tamworth
Oddly enough, it was Longtime Companion. You know how each of us sees movies through the lens of our own experience? Although I understood that I was witnessing the tragic story of the decimation of the gay community during the AIDS crisis, my experience was, "What? Oh my goodness! Men can live in loving, committed and long-term relationships and overcome obstacles together!"
John Griffiths, 58, Newport Beach, California, Managing Director of GALECA
The first movie that spoke to my gay self was 1961's Splendor in the Grass. I saw it on TV as a teenager in the late 70's/early 80's. Not a "gay" movie on paper, but I have more to do with Natalie Wood being madly in love with Warren Beatty in downtrodden Kansas in 1928. I was a little mad about my best friend myself in high school, so I was hit hard by Wood's frustration and devastating ending. I cried, but it was a cathartic scream. I realized I wasn't the only one feeling the agony of teenage love and that even straight people who seem perfect can feel that pain. Thanks to this great film and Woods, I felt more connected to humanity I think.
Shaun Stacy, 43, Charleston, SC, writer for gurlculture.com, GALECA member
My film is 2014's Boy Meets Girl (a romantic comedy about what it means to be a real man or woman). Growing up in the rural South, I never thought I would see an authentic representation of what it means to be a trans woman in a small town. However, I was blown away by Michelle Hendley's performance in Boy Meets Girl, and it was the first time in my life that I felt like I was in a movie.
Wadooah Wali, 48, Los Angeles, Co-Founder and Chief Strategy Officer of New Canvas, GALECA Member
Go Fish (1994, a romantic story about finding a soul mate in Chicago's lesbian community) is the first film about young lesbians. Especially one who had recently come out and wanted to start dating and didn't know what to do.
There was a line, something like, "So, I'm a lesbian… where do we live? What are we wearing?" I totally understood the character's dilemma. I was just taking my first little steps to come out and had the same questions so I felt better, felt like I wasn't the only one who didn't know and had no answers and it helped me relax and enjoy the process.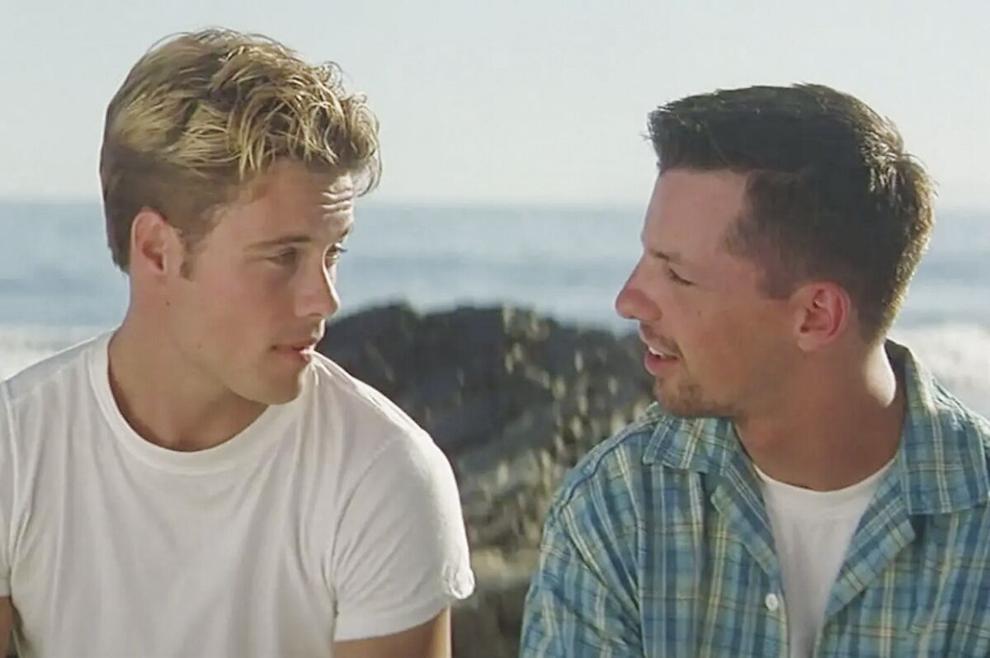 Ben Cahlamer, 46, Phoenix, The Movie Revue, GALECA member
"Billy's Hollywood Screen Kiss" (1998, a gay art photographer falls in love with a straight barista). It was my first time seeing Sean Hayes but the movie was as amazing as I ever dreamed my first kiss would be and boy did it ring true.
Greg Gary, 50, Los Angeles, Creative Director and Writer, GALECA Member
"Carrie" (1976, a shy, friendless teenage girl protected by her domineering religious mother unleashes her telekinetic powers after being humiliated by her classmates).
I just identified with her as a tormented redhead gay in catholic school and her revenge was so cathartic for me.