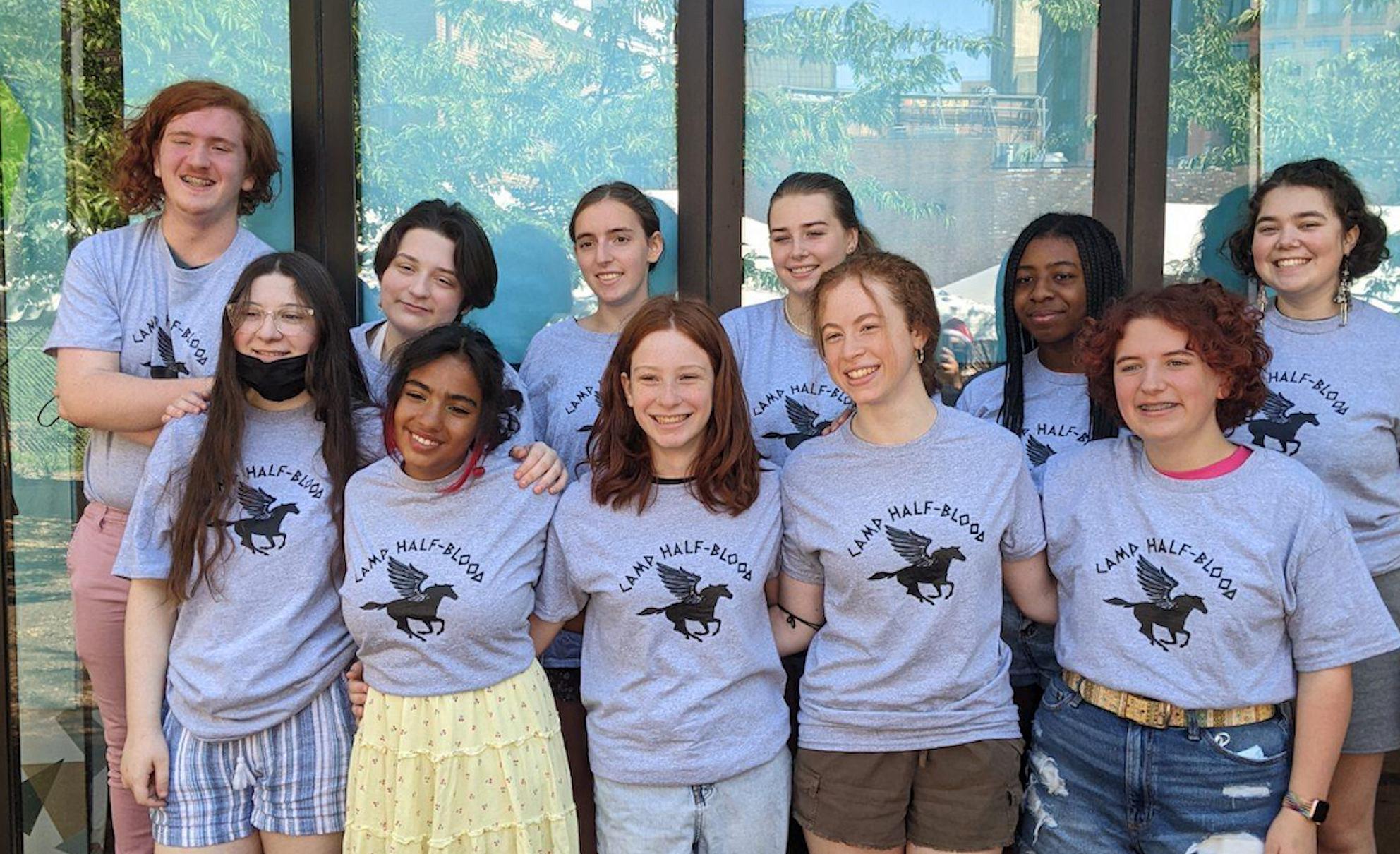 Percy Jackson comes to town with all the charm and pace of a chapter book—on the stage of a summer program that returns every year and connects kids through the arts.
The occasion is two performances this week Percy Jackson the musical by the Audubon Arts Theater Group. It's the group's first show since the production of The in 2019 25th Annual Putnam County Spelling Bee.
The show is performed in the courtyard behind the Neighborhood Music School on Audubon Street on Wednesday and Thursday.
Audubon Arts is the neighborhood music school's summer program. The program is over 20 years old and is aimed at participants aged 3 to 18 years.
Passers-by can easily hear cheers and chants as they pass at noon, the start of the daily lunchtime concerts. Many kids come back each summer until they can be part of the coveted high school-age theater company, which puts on major shows at the end of the six-week sessions each summer.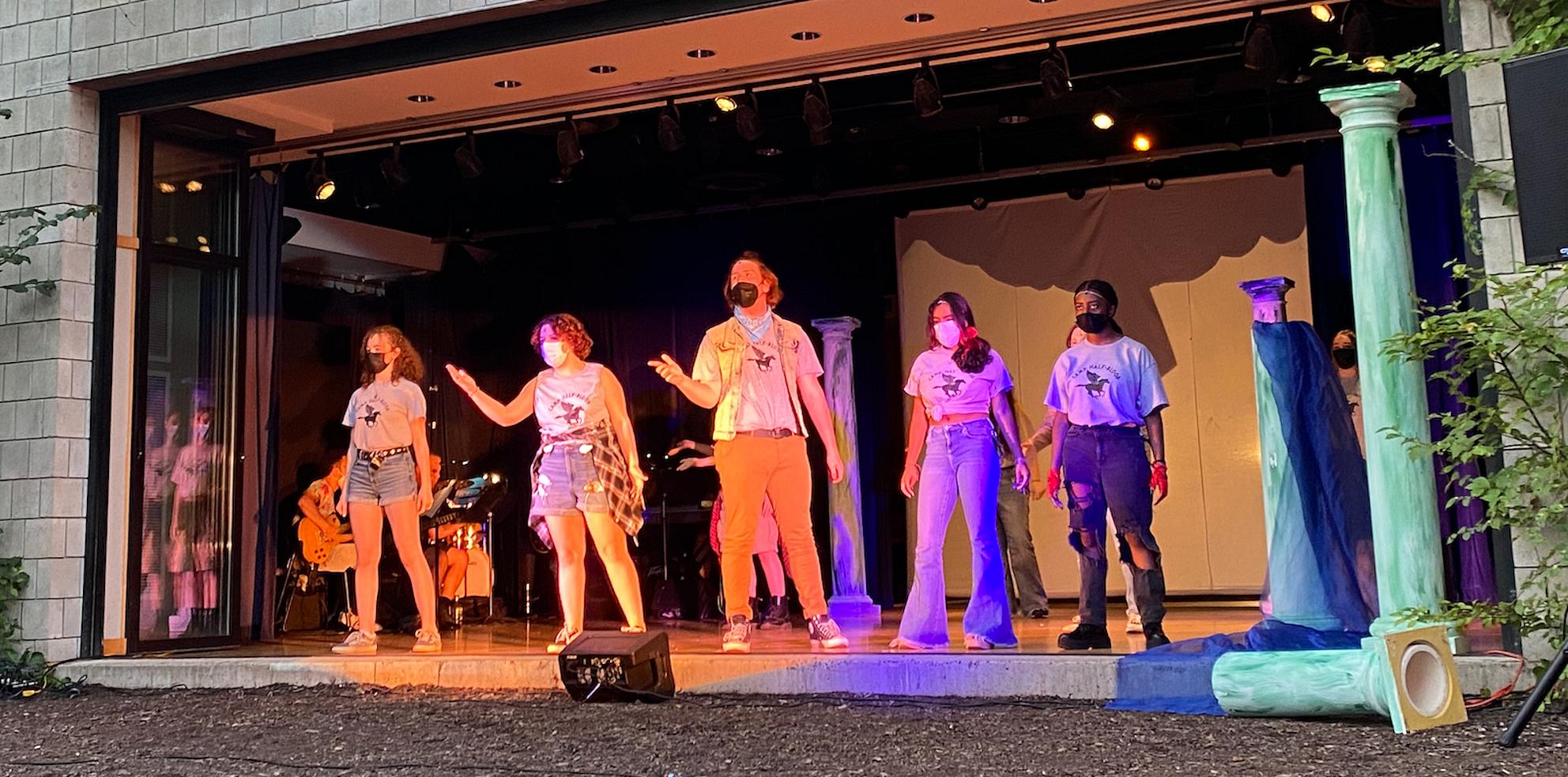 Percy Jackson the musical is a stage adaptation of the first book in the Percy Jackson series by Rick Riordan. It played briefly on Broadway in 2019 after an extended off-Broadway stint that received generally positive reviews. Fans of the book series are the target group.
It follows Percy Jackson, a teenager who discovers he's a demigod, meets new friends at Camp Half-Blood, and then sets out on a quest to prevent a war between the Greek gods by recovering Zeus' stolen lightning bolt finds. Supplements are interspersed, like ​"This isn't Disney, this is Odyssey."
Director Stephen Dest has directed the theater company's shows for over 20 years. He said this year's show is different because in typical years the theater company is larger and the new members have mentors to help them through the process. Due to Covid-19 all former Theater Groupers have graduated. There are no built-in mentors this year.
He also mentioned the difficulty of wearing masks throughout a show's rehearsal process.
"I think what we've done here is very special," he said.
The songs are fast paced and catchy and feature many of the duels and action sequences. In the middle of Act 2, a stunning number is called ​"DOA' which fuels the energy of the audience with sparkles, death and impressive riffs.
The Pit is made up of local musicians who have been playing with Audubon Arts for years, led by musical director Greg Bell.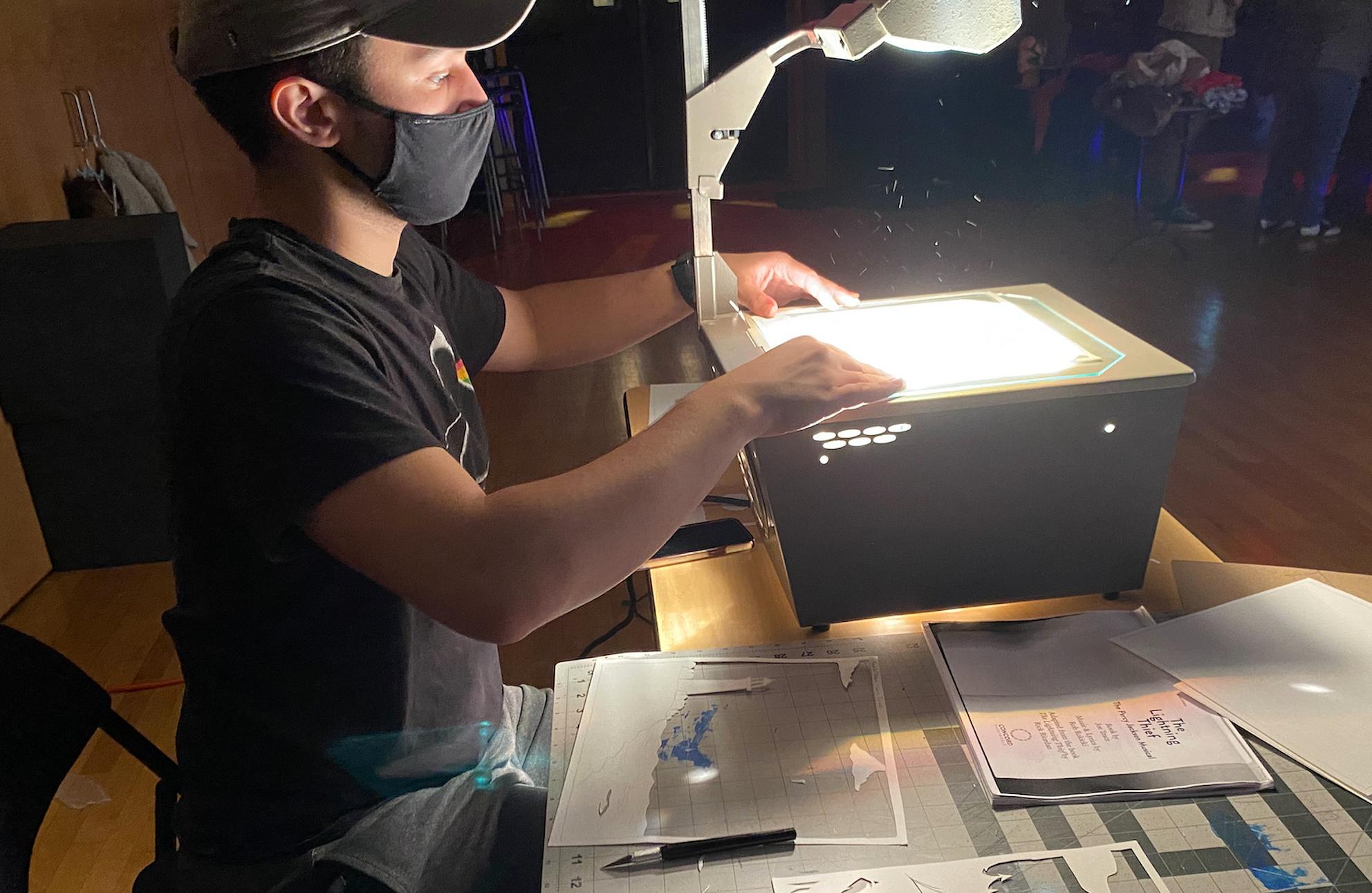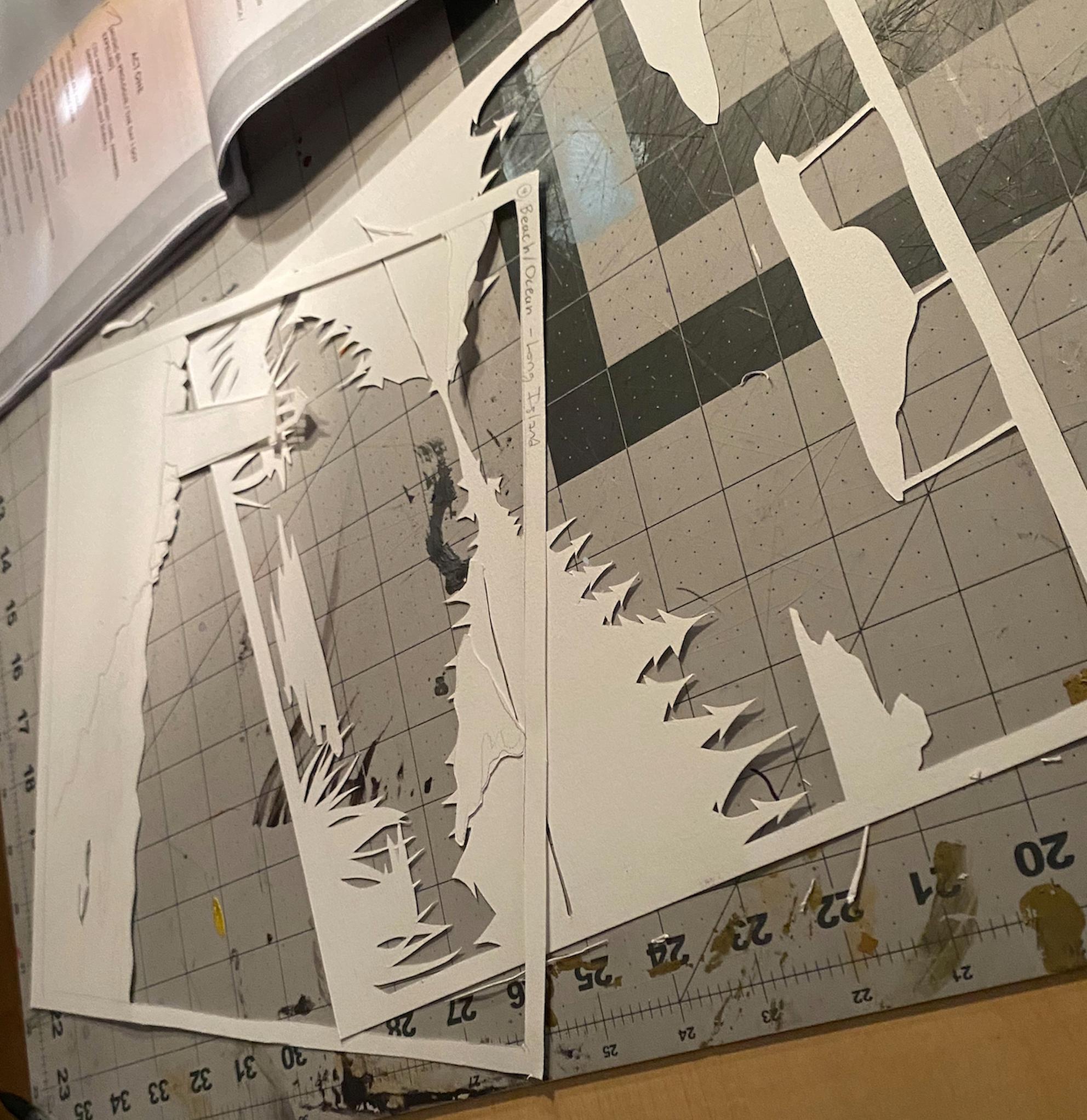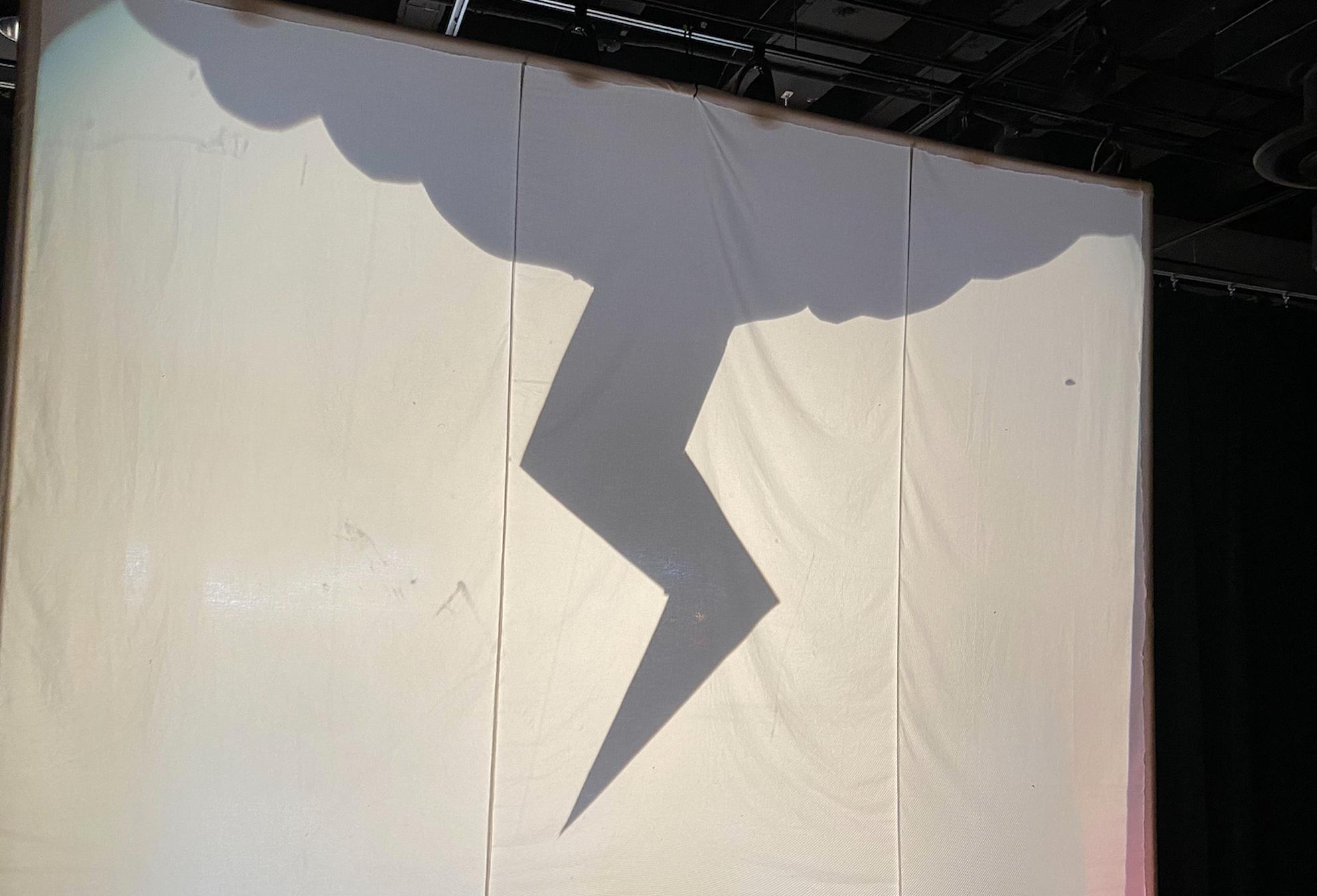 The scenery and special effects are replaced by projections and shadow figures. Dhillon Roy, a veteran NMS Contestant and current Art Department assistant, used an exacto knife to cut out intricate scenes on thick paper, including mountain scenes, a Hollywood sign and the body of a centaur. He is stationed directly behind a large screen on stage and switches between sets by hand.
This method is refreshing as it allows viewers to take a step back from the over-the-top special effects present in modern action movies and high-budget productions. It evokes the simplicity of reading a chapter book as a child and letting your imagination run wild.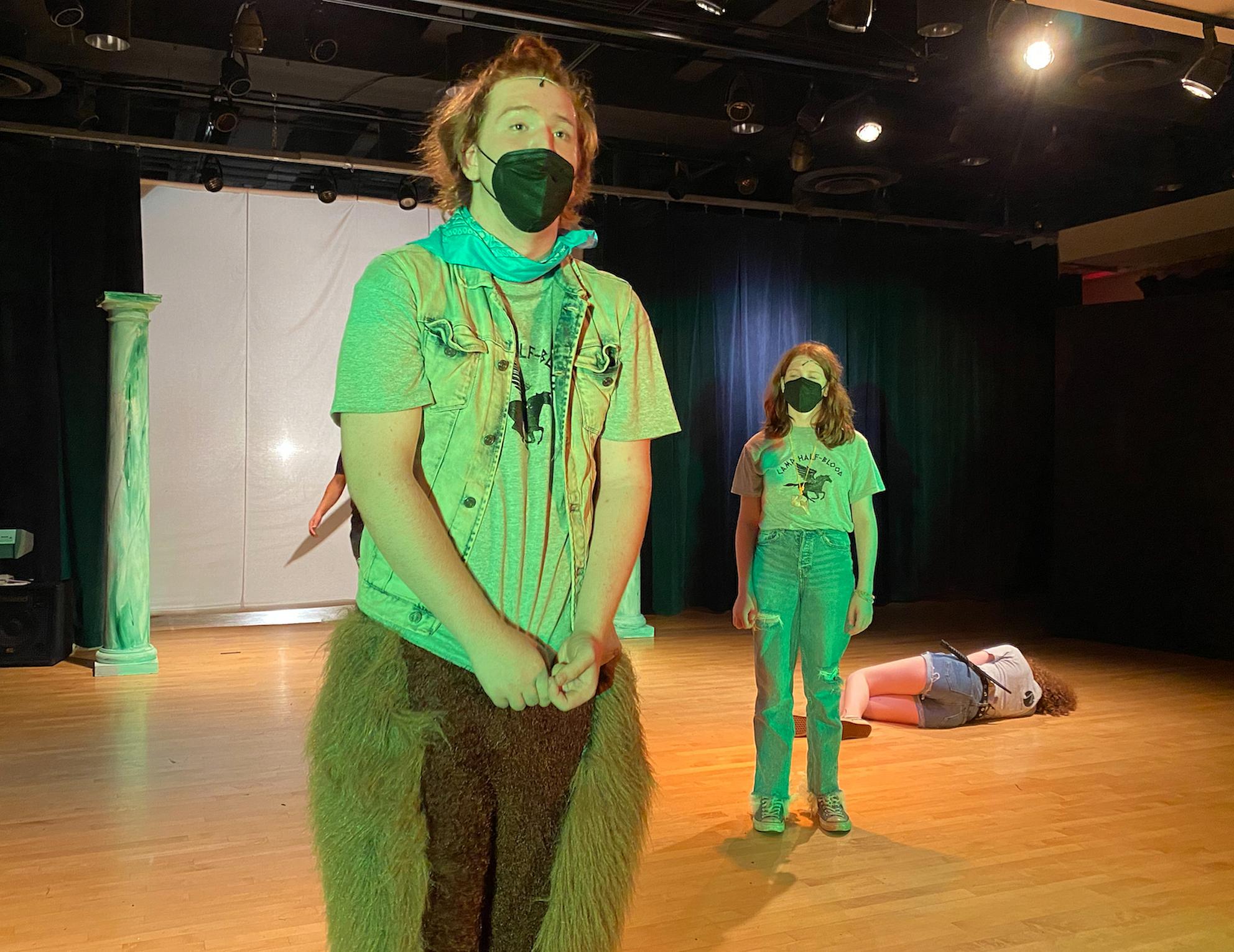 This sentiment was shared by Dexter O'Brien, an aspiring junior at ESUMS who has been with Audubon Arts for four years and plays Grover, a satyr and loyal sidekick of Percy Jackson.
"It's a show I grew up watching and it's great to bring to life characters that have been in my head for so long," he said.
O'Brien's comedic stage presence commanded attention, as did his costume.
Having rehearsed for five intense weeks, the 11 cast members clearly love spending time together. Almost all have been part of the program for years. ​"In a smaller group, you can really be friends with everyone," said Maya Katsovich, who plays Annabeth and is in her ninth year at Audubon. She hopes to return as a consultant in the years to come.
"Audubon Arts is the only thing I associate with summer," said Zara Baden-Eversman, who plays Percy Jackson.
If you are interested in seeing the show, email Audubon Arts Director Anne Tubis at [email protected]. Bring a chair and blanket, suggest a donation, and learn about Greek mythology and the amazing work that was accomplished at Audubon Arts in just six weeks.