A Bikini Bottom Evacuation Begins July 28th!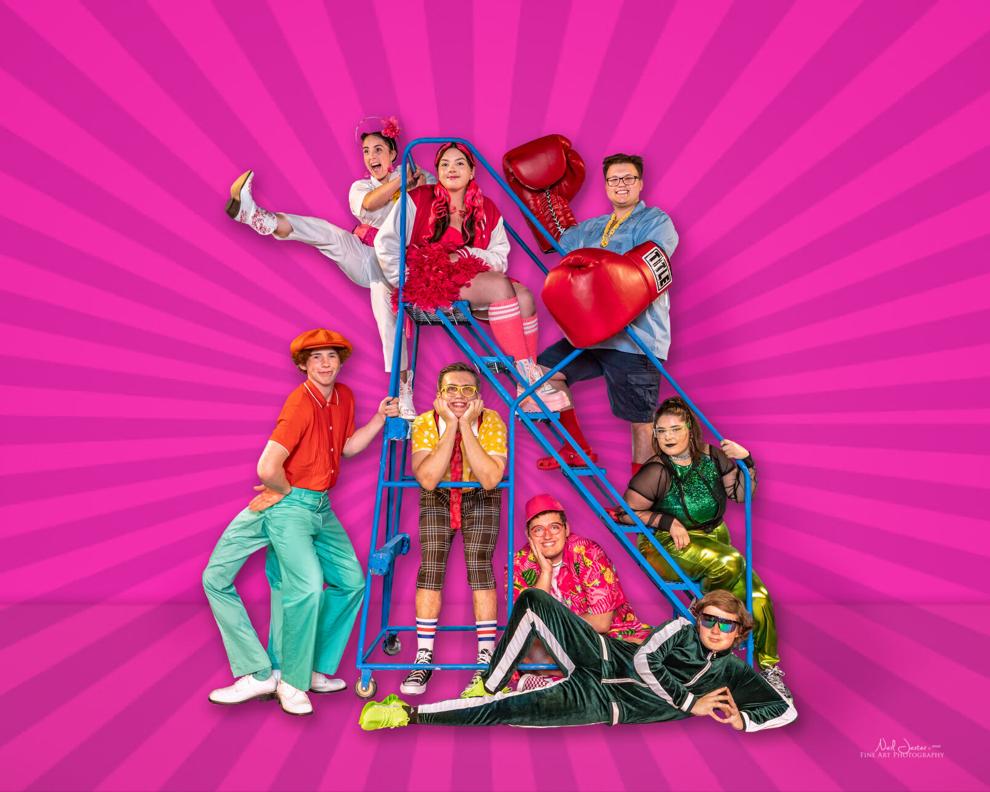 (Yadkinville, NC) – The Willingham Theater is poised to make a splash with the hit cartoon musical; SpongeBob, take the stage this summer. Based on the Nickelodeon cartoon, this hilarious, heartfelt and action-packed adventure presented by the Willingham Performing Arts Academy will have audiences brimming with excitement.
When SpongeBob discovers that Bikini Bottom is on the verge of being wiped out by a volcanic eruption, he decides to stay and fight to save his home. With the help of his best friend Patrick the starfish and Sandy, a super-smart Texas squirrel, they hatch a plan to save the day! Unfortunately, not everyone agrees with the trio's plan. Can this humble sponge finally prove his town he's a hero? Or will Bikini Bottom be ruined forever? Get ready to meet a mischievous Plankton, a greedy Mr. Krabbs and all the other Bikini Bottom residents you know and love. Filled with laughter, perfect days and bubbling adventures with Spongebob and friends, this childhood cartoon with a touch of theatrical flair is sure to capture the hearts of viewers and be a phenomenal hit with kids of all ages. Bikini Bottom is world famous and proved to be an absolute hit by Sandy herself. Spend a bikini panty day with Spongebob Patrick and Sandy this July!
Directed by Jessie Grant, musical direction by Charlie Kluttz and choreography by Luke Miller. Based on the series by Stephen Hillenburg and the book by Kyle Jarrow.
Music and lyrics by Yolanda Adams, Steven Tyler and Joe Perry, Sara Bareilles, Jonathan Coulton, Alex Ebert, The Flaming Lips, Lady Antebellum, Cyndi Lauper, John Legend, Panic at the Disco, Plain White T's, They could be Giants, TI , David Bowie, Tom Kenny and Andy Paley.
THE SPONGEBOB MUSICAL is presented by arrangement with Concord Theatricals, with the musical recording provided by The MT Pit LLC
Pour:
Adam Houston (Spongebob), Jesse Houston (Patrick), Alli Pardue (Sandy), Zach Hicks (Mr. Krabbs), Sophia Luper (Pearl), Jacob Campbell (Squidward), Sam Brandon (Plankton), Mikaley Lane (Karen), Bubba Coston (Patchy the Pirate), Millie Harrison (Gary), Jade Kiser (Gary), Gretchen Brooks (Mayoress), Dariyon Lee (Old Man Jenkins), Chris Hickerson (Peach Perkins), Andrew Stepanek (Larry the Lobster), Skylar Kimmer (Mrs. Puff).
Ensemble:
Adam Redding, Johnathan York, Andrew Stepanck, Owen Redding, Shayelynn Reynolds, Ava Sheek, Alikay Oakley, Morgan Dennison, Zachary Jones, André Powell, Hannah Staes, Lovely Johnson, Iseraily Valasquez, Paisley Harris, Willough Grace Walsh, Noah Short, Emily Campbell, James Coston, Ruby North, Kai White, Asher White, and Maddie Harrison.
production team: Mikayley Lane (Production Stage Manager), Maggie Bumgarner (Stage Manager) and Adam and Owen Redding (Assistant Stage Manager).
Tickets & additional information
What? When: The Spongebob Musical: July 28-30 at 7:30 p.m.; July 31 at 3 p.m.
tickets: $22. Tickets for these shows can be purchased at www.yadkinarts.org or at the evening box office from Monday to Friday from 10 a.m. to 4 p.m.
Where: Willingham Theater (Yadkin Cultural Arts Center), 226 E. Main St., Yadkinville, NC 27055
About the Yadkin Arts Council
Yadkin Arts Council is a 501(c)3 non-profit organization whose mission is to transform life in our community through art by providing opportunities for encounter, creation and participation. We believe art is transformational. Art opens the mind, frees the imagination and helps people see the world from different perspectives.
About Willingham Performing Arts Academy
The Willingham Performing Arts Academy is located across from the Yadkin Cultural Arts Center and is operated by the Yadkin Arts Council. WPAA is a creative team and educational studio with a mission to enrich, educate, create, entertain and collaborate with our community through professional quality productions and training.