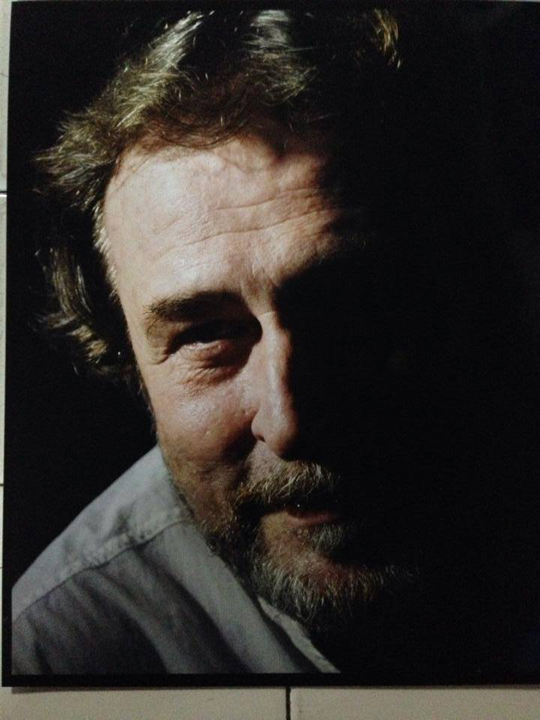 KNOWN for his Castilian good looks, impeccable comedic timing and lighthearted manner, theater actor and director Miguel Faustmann passed away yesterday at the age of 68.
"We are deeply saddened to have lost our brother, Miguel, who died on March 16th May," announced his niece Alexandra Faustmann in a Facebook post, noting that information about his funeral service would be announced in the coming days.
"Support Filipino Theater. Support Filipino Film. Remember his work by supporting what he loved," she wrote.
He was born on August 9, 1954 in Manila to Ramon Faustmann and Eladio Lago to a Hispanic-Filipino family. His artistic affinity was evident early on when he began writing school plays and appeared in them at La Salle Greenhills and later at Adamson University where he pursued architecture. He graduated with a Fine Arts degree from Philippine Women's University with a major in Interior Design, a course that served him well when he became a set designer for his home theater company, Repertory Philippines (Rep).
Although best known for his work in Rep, he actually began performing in the Spanish-language play, Pegame Luciano, 1974, a co-production of the Teatro Fil-Hispanico and the Manila Theater Guild. The following year he made his rep debut as a member of the ensemble in the musical Hello Dolly!
His acting career saw him in a wide variety of roles – playing princes and kings, a depraved sheikh, the Jewish tailor Tevye, the Argentine dictator Peron, the pirate king and Dagobert, among a variety of other roles, both comedic and serious and musical, in a career that spanned almost five decades.
He made his directorial debut in 1988 with Rep's production of Flea in Her Ear.
Not limited to repertory theatre, he has served as a narrator for Ballet Philippines productions, took on slightly risqué roles with dinner theater company SRO Philippines and less R-rated fare for groups like 9Works Theatrical.
He also acted in television and films, notably in Escape (1995), Ang Probinsyano (2015), Helenal Luna (2015) and Goyo: Ang Batang Heneral (2018).
"We make better money in film and television, but theater is always my first choice," he told the Filipino Daily Inquirer in 2019 while discussing his role in fathers daywhich turned out to be his last Repertory Philippine production just before the COVID-19 pandemic closed theaters.
Memories circulated on social media as news of his death spread.
Actress Leisl Batucan-Del Rosario, Artistic Director of Repertory Philippines, wrote: "As an actress, director, set designer, you were flawless perfection. And throughout your stellar life you have been virtuosity and generosity and kindness and humility personified… You were born to tread the boards and oh how powerful and humble and glorious you have inhabited every character you have portrayed."
Actor Noel Rayos wrote about how Faustmann taught him "how to act" while collaborating on a production of Romeo and Juliet (Rayos was Romeo, Faustmann Friar Lawrence): "to you [it] it was just thinking of someone you know and saying everything the way they would, a simple but profound technique I still use to this day."
Young actress Micaela Pineda, writing about being directed by him in a comedy, said: "You were a child in an adult body and you acted and demonstrated all the roles to show us what you are meant! It drove people crazy but you were funny! And you were fun!"
"What a privilege to have been around you from my very first time on stage to our last play together, slipping into a role that you have played twice as brilliantly. I will miss you dear friend," wrote actor and director Jamie Wilson.
"No one could nail a character on first reading or pull off a joke with a deadly punchline like only you could," wrote actor Jeremy Domingo.
Faustmann received an Aliw Award for Best Actor in 1986 and a Gawad Buhat Best Actor Award in 2017. He received six nominations for the Philstage Gawad Buhay Awards for acting, directing and set design. — AAH