LLast week, two Watford fan groups successfully lobbied for their side's friendly against Qatar to be scrapped. Women of Watford and LGBTQ+ support group Proud Hornets tweeted their disdain after the game was announced. They discussed their concerns and Watford withdrew. "The game was never completed and it became abundantly clear that this was a game not to be played; Therefore, the schedule has been revised," said a spokesman for the club.
The Football Association of Qatar said it had received a number of offers to play in friendlies. "We picked some friendlies with different European teams and Watford was not among those games that the team will play."
The cancellation of a meaningless game at a training camp in Austria between a championship side trying to build some fitness and the World Cup hosts doesn't seem like the biggest story.
But the fact that a gay supporter group played a key role in influencing the decisions of a professional football club seems quite a landmark moment. Would that have happened a decade ago? It's to Watford's credit that they listened to their fans. And it's heartwarming that Women of Watford and Proud Hornets . On Thursday, the Shrewsbury Town group reached Proud Salopians the same resultwith their club's game against Qatar being cancelled.
This week in Guardian Football Weekly, as part of Pride month, we included a special on the LGBTQ+ community's experiences in-game. There are reasons to be positive: the mobilization of fan groups, the increased visibility through things like the Rainbow Laces campaign, current players like Josh Cavallo and Jake Daniels finding almost universal support and love.
But from reports we've received, endemic homophobia in football has had a major impact on gay football fans. Tony was just one example:
"As a closed gay man struggling with my sexuality in the early 2000s, the patterns of behavior at soccer games and from family and friends around me definitely contributed to the longer time it took me to come to terms with my sexuality — and the issues that followed (PTSD burying true feelings for so long, etc.). Being withdrawn and young at football games is a strange experience as you deny your true self and allow it to be validated by the language and actions you see around you.
"The pressure to act in a straight line and fit in was constant stress, but only recognized through self-reflection — after I stopped going to soccer games and came to terms with my sexuality. The macho culture of football means you will hear discrimination in almost all forms in most games you go to. This could be just small comments, a "harmless" joke, or something bigger and more threatening to vulnerable groups (not just LGBTQIA).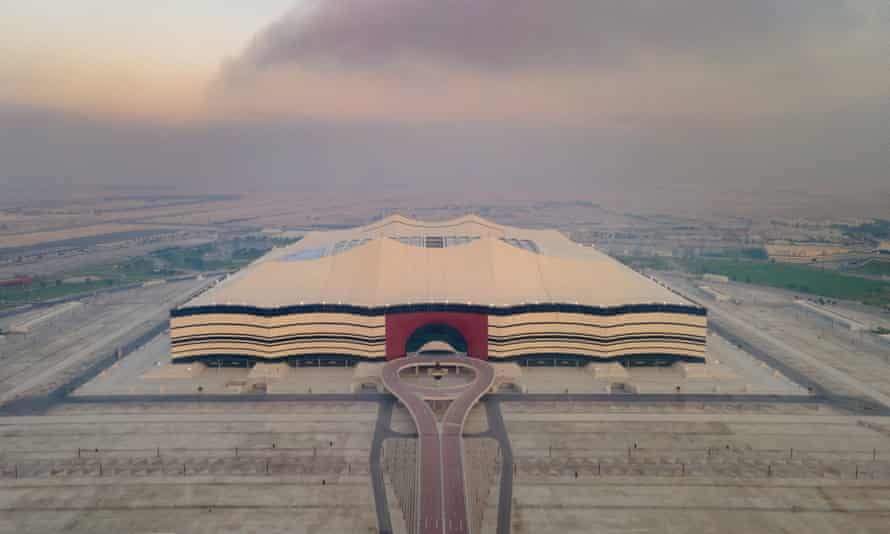 "The people I've gone to the games with are some of the nicest, down to earth, selfless people you could meet – but their lack of experience with more diverse groups means everything is about their own social group and perspective goes beyond is difficult to understand."
It's obvious when you think about it that when you're frequently exposed to homophobic environments, it becomes harder to come out — and like Tony, you might stop altogether. Unless some people feel comfortable enough to show up, soccer really isn't for everyone.
It's hard to quantify exactly how much better or worse it is as more people are reporting incidents and authorities are taking it more seriously. Last year, the CPS rightfully made the "chick boy" chant a hate crime.
In 2020, according to an ICM survey for the Rainbow Laces campaign, 20% of sports fans thought anti-LGBTQ+ language was harmless when meant as a joke. You wonder if more than 20% felt that way but knew how to answer.
When I was on the playground 30 years ago, we all used the word gay as a derogatory term. I don't remember singing homophobic songs in the stands a few years later, but I heard so much about it and never said it out loud — also on Sunday league pitches. On the pod, we've received countless reports from amateur footballers about the level of homophobia they still face.
Tom shared his experience with us:
"While I was sacked from Luton Town just for not being good enough, I felt compelled to quit playing football altogether a few years later when I suffered homophobic abuse in a league game on Sunday. I would classify it as "mental abuse". Opposition players, who knew I was gay, took turns whispering rude and abusive things in my ear, out of earshot of everyone else ("Would you sleep with one of your teammates then? I bet that's awful!') and other similar things. It was a horrible feeling and after that I decided I wasn't going to go through it again because of the football on Sunday morning.
It's depressing to read, but it underscores the need to continue these conversations and, more importantly, to be a true ally. Perhaps just liking the idea of ​​diversity and inclusion and not doing anything about it is not enough.
Rishi Mandlani is from Foxes Pride and Pride in Football: "If you follow a club or national team, join as an ally with their LGBT fan group. We've got 50+ now and hopefully we'll get to 92. If your club has no support when it starts."
And as Nicky Bandini, who came out as transgender in 2019, said on the pod: "Be vocal. Be vocal in support if you hear something that isn't true. It's not easier to question things just because we're LGBTQ+; In fact, it is often more difficult."
This year there is a World Cup in a country where homosexuality is illegal. When Qatar take on Ecuador in the third game of the opening day, not many people will think of the game they didn't play against Watford in July, but it means something that the activists prevented.